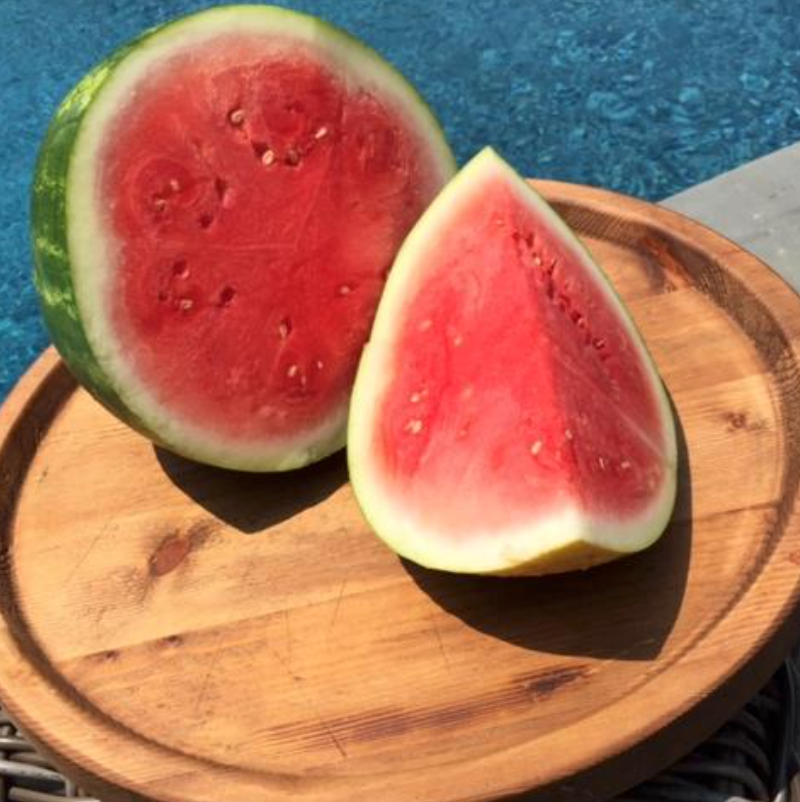 The Perfect Watermelon Salad
Nothing says summer quite like watermelon and, here at the Perfect P, we have watermelon on the brain!  Our newest kid tee will be a sweet watermelon color and available soon, but until then, we wanted to share this delicious salad that is perfect for summer.  I absolutely love fruit in salad and I think it really brings delicious color, texture and taste.   Remember to choose organic veggies and fruit whenever possible,this recipe is easy to make and easy to eat.
Refreshing Watermelon Salad
The Goods:
1/4 large organic watermelon cut into 1 inch cubes
1 organic cucumber, peeled, halfed and sliced 
1 medium organic red onion, sliced in half, sliced thinly
1 quarter cup cashews or candied pecans
1 bunch of fresh chopped mint
Combine the first four 'goods' (ok it's just a clever way to say ingredients) in a large wood bowl and sprinkle the mint on top.  Pour dressing over the salad right before serving. Inside tip -- my Italian father loved making our salad dressing every night and he was a big believer in never soaking your salad with dressing before you were ready to serve it. 
For Dressing:
1/4 cup extra virgin olive oil
1/8 cup red wine or balsamic vinegar (depends upon personal taste)
salt and pepper to taste
1 dash of organic worcestershire sauce
Mangia bene!
Continue reading